How 3D and Augmented Reality is setting new realities in Retail?
Augmented Reality has redefined the meaning of retail. Immersive technology is changing the shopping experience. 3D and Augmented Reality go hand in hand when it comes to altering user experience to better. With 2020 coming to an end, AR has covered an excellent path. Global Augmented Reality Market is exponentially increasing.
Seeing the usage and business inclination towards Augmented Reality, tech giants are heavily investing in the technology. Google, Microsoft, Apple, and many others are investing to increase user experience by launching AR tools, SDKs.  Recently one of the biggest eCommerce firms in India Flipkart acquired Augmented Reality startup scapic. The vision is to offer users an immersive experience in the upcoming years.
With the hectic schedule and ease of approach, shoppers are turning to digital platforms for shopping. Digitalization has spiked up the need to enhance service quality. Nonetheless, the ongoing COVID-19 pandemic has worked as the catalyst in the digital shift. Perhaps one of the most powerful cause to increase the dependency on digital services. Augmented Reality is being embraced in most of the industries from education, healthcare, defense to retail. Businesses need to match with ongoing trends to remain competitive in the business. Augmented Reality technology is the most viral trend currently and will continue to be so in upcoming years.
A Glimpse of Augmented Reality in retail statistics:
The retail market is expected to boom in near future. A few years ago, we all were crazy about Pokémon go but since then AR has smartly expanded its usage in different verticals. The integration of 3D and Augmented Reality is set to eventually take the shopping experience to a whole new level.
"The Global Augmented Reality Market is expected to reach US$4.21 billion in 2017 to US$60.55 billion in 2023, at an expected Compound Annual Growth Rate of 40.29 percent between 2018 and 2023".
Gartner reveals, 200 million consumers are expected to shop in AR online and in-store.
How 3D and Augmented Reality will impact business?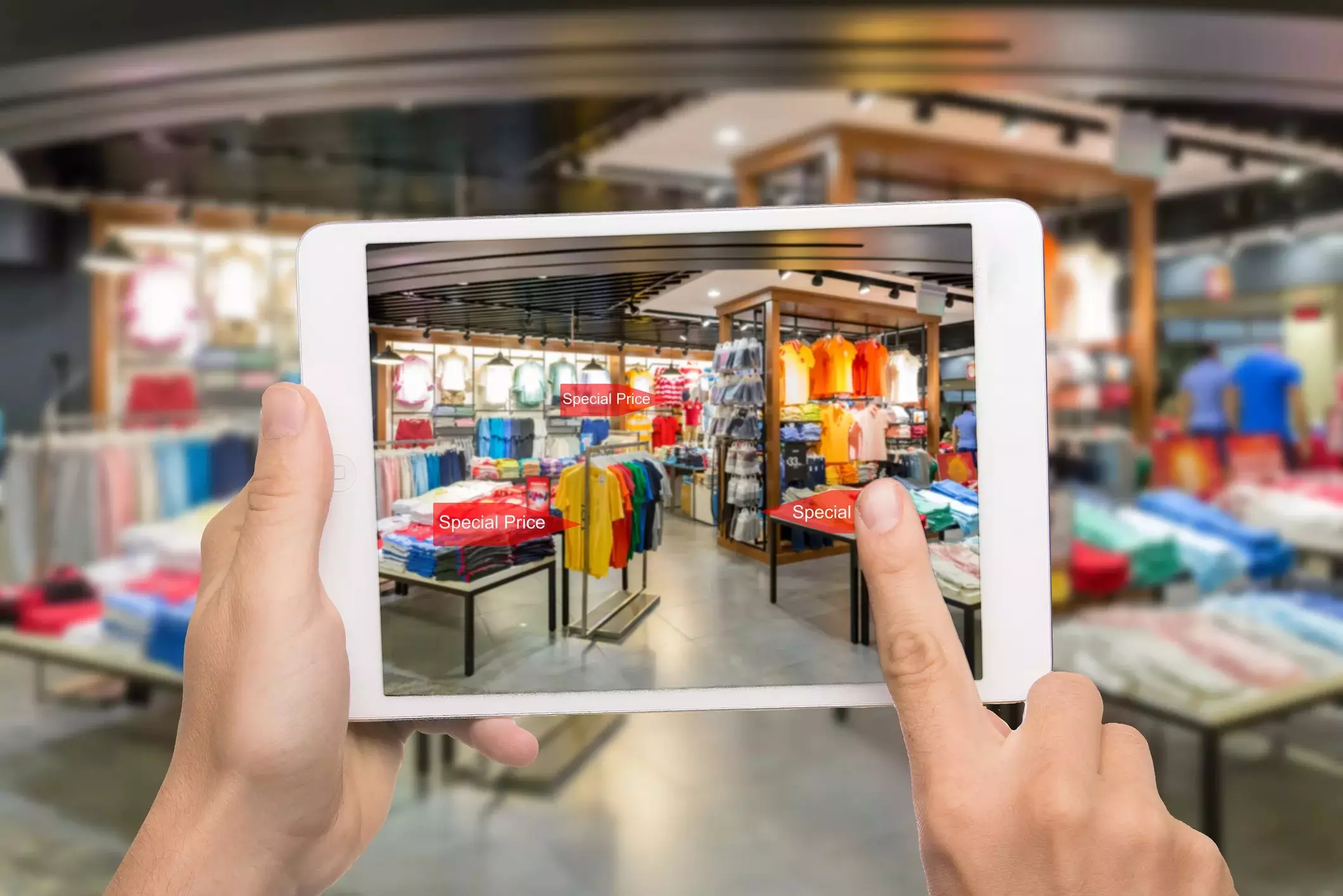 The revolution approach towards online shopping has immense potential to capture the market and reshape it. The innovations have made it easier for users to experience Augmented Reality on mobile phones. Web AR has paved numerous opportunities for businesses to boost marketing and sales. The 'try-before-you-buy' feature offered by 3D and Augmented Reality is making in-store and online shopping more fun, real, and engaging.
Some of the changes 3D and Augmented Reality will be making are imposing 3D objects in the physical world, developing complete angle-view models, etc. Retail companies and businesses are enjoying the immersive experience of Augmented Reality. Some of the top companies making the most of them are IKEA, L'oreal, Dior, Youcam, Procter and Gamble, etc. IKEA is one of the leading industries to invest in 3D and Augmented Reality earliest. How are businesses going to benefit?
·         Immersive experience:
The try-before-you-buy helps you to place the product developed in 3D in users' place. This feature is hugely impacting industries like fashion, footwear, jewelry, and, many more.
·         Emotional connection:
People are more intended to buy the product if they are able to emotionally connect with it. The 3D and Augmented Reality helps to strengthen the emotional connection with the product. Once a buyer tries the product they know how will the product look on them, this multiplies the desire of clicking on the place order icon.
·         Better engagement:
With lots of things changing around, you need to make adapt to new changes in businesses as well to stay competitive. With multiple options available at the doorstep in the digital world, you get just a few seconds to capture the user's attention. 3D and Augmented Reality offers the best ways to engage the user by offering an immersive experience.
What's new?
Augmented Reality is an ever-evolving field. To get a taste of success, companies are embracing the technology rapidly. Apple CEO, Tim Cook says "Augmented Reality promises to be as influential to our society as the smartphone". Well, the new introduction or addition in Augmented Reality is-
·         Google 3D animals:
Google has recently introduced google 3d animals. The tech giant Google has added 50 new animals to google searches such as Hippo, Dear, cow, Giraffe, chow chow, bulldog, Zebra, pig, etc. . You can go to the google app, search your favorite animals and place the virtual 3D animal in your real world.  You just need to tap "View in 3D" to view those animals in your space. Well isn't this a cool addition, especially if you love sharing animals? Google used its augmented Reality framework ARcore to create these creatures.
Google art and culture says "In collaboration with institutions such as Moscow's State Darwin Museum and London's Natural History Museum, we have brought a menagerie of prehistoric animals back to digital life. Thanks to AR, you can see them up close through your phone".
·         Try-before-you-buy
"In the next five years or so 3D and Augmented Reality will become mandatory to have on your dot-com says big brands like New York's Fifth Avenue". Gone are the days when users had to buy the product after seeing the size and imagine the look on them. The immersive Augmented Reality technology allows to virtually try the product measure all aspects and then go for purchasing. The best benefit is your customer can do all, get a complete shopping experience without leaving their comfortable couch.
The 3D and Augmented Reality technology has made the vision of the CEO of Levi's possible. He visioned, "within a decade body-scanning and made-to-order items would replace the letters and numbers found on the labels of cloth".
Not just furniture and clothing but 3D and Augmented Reality is influencing the beauty industry as well. The virtual 'try-on for makeup' has a lot of hype around it. The technology will be soaring in most of the industries in no time, due to its ability to make the digital feel physical.