Neal Schon's new Augmented Reality App Provides a New Way Of Expression to Music Enthusiasts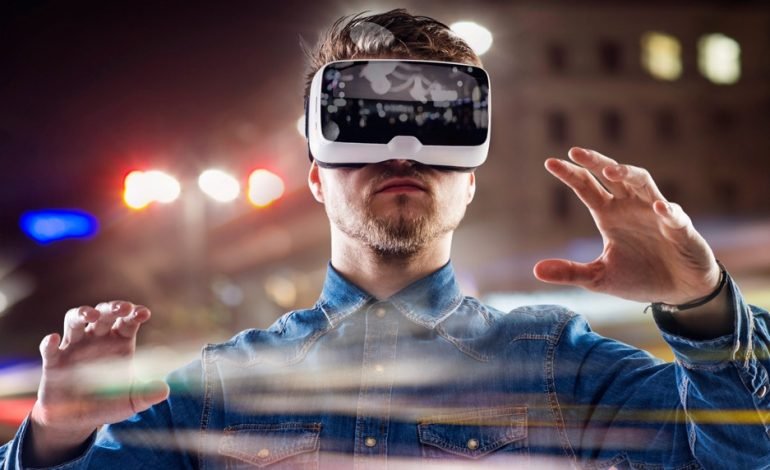 The AR revolution is touching just about every aspect of human life, and Neal Schon has joined the list of those deploying augmented reality in music. As we find more adaptations of this technology, we are convinced the more that soon our lives will be intertwined with this and similar technologies, just as the internet has taken over everything we do.
Too often we hear of big names, like Apple, Microsoft, Google and co, investing into AR or creating various things with it. But this time, it is neither of the tech giants, but a legendary musician who understands the future and has decided to plug into it.
Neal Schon is not just a guitarist, he is also the founder of Journey, the Rock and Roll Hall of Fame Band. The Journey guitarist worked with Strax Technologies Inc. to launch a new augmented reality application, called "StraxAR™".
The app will serve the purpose of entertainment, providing exclusive "sneak peek" distribution of new music and events, as well as presenting rewarding retail opportunities. Since augmented reality technology is able to overlay real world objects with digital experience (consisting of digital content), StraxAR™ will make available to fans all over the world an AR experience consisting of Schon's music, performances, and new material. This experience will be deployed through millions of Schon's album covers, posters and other images.

StraxAR™ is available for both iOS and Android users, and through it, Schon will be able to change the content to be displayed at will, and they'd be easily viewable through millions of images around the world, including every "STOP" sign in America.
Neal Schon seems to be on a drive to bring new experiences to his fans. The release of the AR app came shortly after the launch of his commerce site, NealSchonMusic.com.
Speaking about the app, Schon said it is "an exciting app that gives the fans a whole new way to get closer to what we are doing."
"The platform will allow us to very quickly release material worldwide and share it in this unique way, combining it with all kinds of rewarding experiences for our fans," he added.
"Neal has incredible insight into how people think and feel and a creative mind that never stops. During the development process it was invaluable to have his feedback as we brought the whole concept together to deliver an experience fans will want to have again and again," said Eric Singleton CTO of Strax Technologies.
Describing the creation process, Lee West, Creative officer for Strax said: "The opportunity to film Neal Schon and Journey Through Time in the studio has been incredible, requiring a new production approach for augmented reality, capturing the authenticity of the moment."
"This approach to augmented reality delivers a powerful expression of music and entertainment in the real world the user is immersed in," said Alan Mariotti, technologist and cybersecurity advisor for Strax Technologies, "its simplicity and ability to deliver multiple experiences quickly jumps over earlier boundaries."
To enjoy the AR experience Schon is providing his fans, you need to download the StraxAR™, launch it on your device and point your phone to a "target" image. The experience will begin in seconds. The app features an "Image Targets" button that tells which images are active.
You can see the "Neal Schon Collection" by visiting www.nealschoncollection.com.
Reference: