Augmented Reality seems to be a promising technology. Applications have always been my go-to place for diversified works. But, what makes the application more interesting and useful is the integration of Augmented Reality in it. If you are planning to go outside, some of the best AR apps will glorify your visit. These apps intend to make your travel more interesting and knowledge worthy. Hey, but what about some of us who are restricted to home due to the pandemic? Well, I have an interesting solution for you as well. Let us have a look at…
The best AR apps you can use even if you are confined at the home but wish to go outside:
· Jurassic World alive:
Did you love the movie Jurassic World? Well, you don't have to wait to watch the movie to know about your favourite pre-historic creatures. Jurassic World Alive is one of the best Augmented Reality based apps. If you are allowed to roam in your neighbourhood- this fascinating app will entertain you.
Dinosaurs are roaming freely in your neighbourhood. How can you catch them? Use Jurassic World alive to identify their DNA. As you identify the DNA gradually you can form a team. You will explore the island and dwell in the happiness and fear of dinosaurs.
The magic of Augmented Reality lies in helping you see the collected dino DNA interact with the real world.
How to use Jurassic World Alive?
After downloading the app and collecting the dinos you want to see your dinosaurs come to life. To do so, follow the following steps:
Tap the Jurassic world icon present in the centre of the screen. Tap on dinosaurs you want to view and then on AR. Next, you will be required to tap on 'tap screen to spawn creature". Now, adjust your location and place the dinosaurs around you.
· Star Chart – Be an amateur astronomer!


If you are bored to death, locked up in a room, you can climb up on your terrace and explore the sky. Do you love stargazing? This app will help you a lot to understand stars, constellations and space.
Star chart is one the best AR apps where you get complete information about the constellation formation, altitude, history, etc. The apps are available for Android as well as iOS. Star chart- a freemium app- is an educational app intended to awe us with the information of Galaxies.
How to use Star Chart?
You can download the app from Google Play Store or Apple App Store for Android and iOS respectively. Go on your terrace or to any place from where the sky is visible. Look into the sky, if you are curious to know about the clusters of stars, point the camera of your device towards your line of sight. The app uses GPS to trace the road map of stars. As soon as the app recognizes the pattern it will fetch you all the interesting data.
Another interesting feature of the star Chart is its ability to take you on a trip to galaxies. You can even know how constellation formed, ancient stories attached to it and go backwards and forward to know the change in constellation over the years. All the bored stargazer readers here! Excited? Beautiful illustrations in the app will make your day.
Now, let us have a look at…
The best AR apps you should definitely use while travelling or exploring your city:
· World around me


This riveting, one of the best AR apps, deserves a place on your home screen when you go outside. Sometimes, we are not aware of the places present around us. The app -World Around Me- makes you acquainted with unfamiliar corners around you. The app fetches you complete information- such as reviews, distance- about the places around you. The app can be used as a map. The overlay of digital informative elements makes the app more interesting. It comes in handy when you have to search for any landmark, restaurants, cafes, ATM, grocery store, etc.
The world around me is a freemium app available for Android as well as iOS. The free version is inclusive of advertisement, the paid version is ad-free.
How to use World Around me?
Do favourite things around you with WAM. Follow the following steps:
Download the app and launch it. Once you launch the app you can either select the desired place or you can select from inbuilt 31 categories. Now bring the device to your eye level, the app will scan the location around you and fill the screen with the nearest desired places. Get ready to just WAM it!
· Snapchat
Well, Snapchat needs no introduction. But, did you know- Snapchat is a great app to use when outside? Snapchat has a few Augmented Reality features that change as you change your location around the world. You will get to use these features when you are near famous landmarks. You must have used Augmented Reality filters present in Snapchat to make your photos and videos fun and beautiful.
Snapchat is a free app available for Android and iOS. Apart from using Snapchat filters, when outside, you can create your own filters and capture the moment using Snapchat. Snapchat offers Geofilters that are available to certain locations for a scheduled time.
How to use Snapchat?
Launch the app on your phone. You just have to click and swipe left to get the filters available at certain locations.
If you are intrigued with Snapchat, I assume, you will love to read the below articles.
Read: IKEA AR has launched an escape room on the Snapchat app.
Also Read: Do you think Snapchat is ruling the Augmented Reality filter?
· Zombie Run
If you want to run daily but you keep procrastinating. The Zombie will make you run daily. You just need to put your headphones on. Unlike other AR apps, it is audio-based. The sound of Real zombies running after you will make you sprint as well.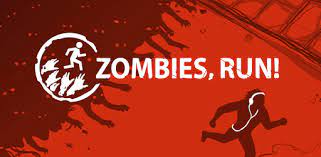 (source)
The app has a freemium model available for Android as well as iOS. It is an experimental project of AR.
· Lines of Play
Hey, are you someone who loves to make virtual creations? Lines of play is an AR-based app that not only helps to create virtual elements but also makes it interactive. The virtual element can interact with the real world.
How to use Lines of play?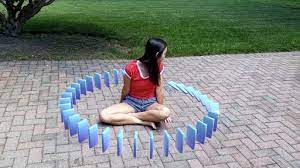 (source)
You just need your device camera to create a design domino. The app is limited to Android users. It is simple to use and has interesting ideas inbuilt. You just have to point the camera around you and a virtual element will form. For eg: while walking on the sidewalk point the camera on your path and you will see layers forming and colliding with the real objects present around you. The elements can even hide, collide, etc.
· SpyGlass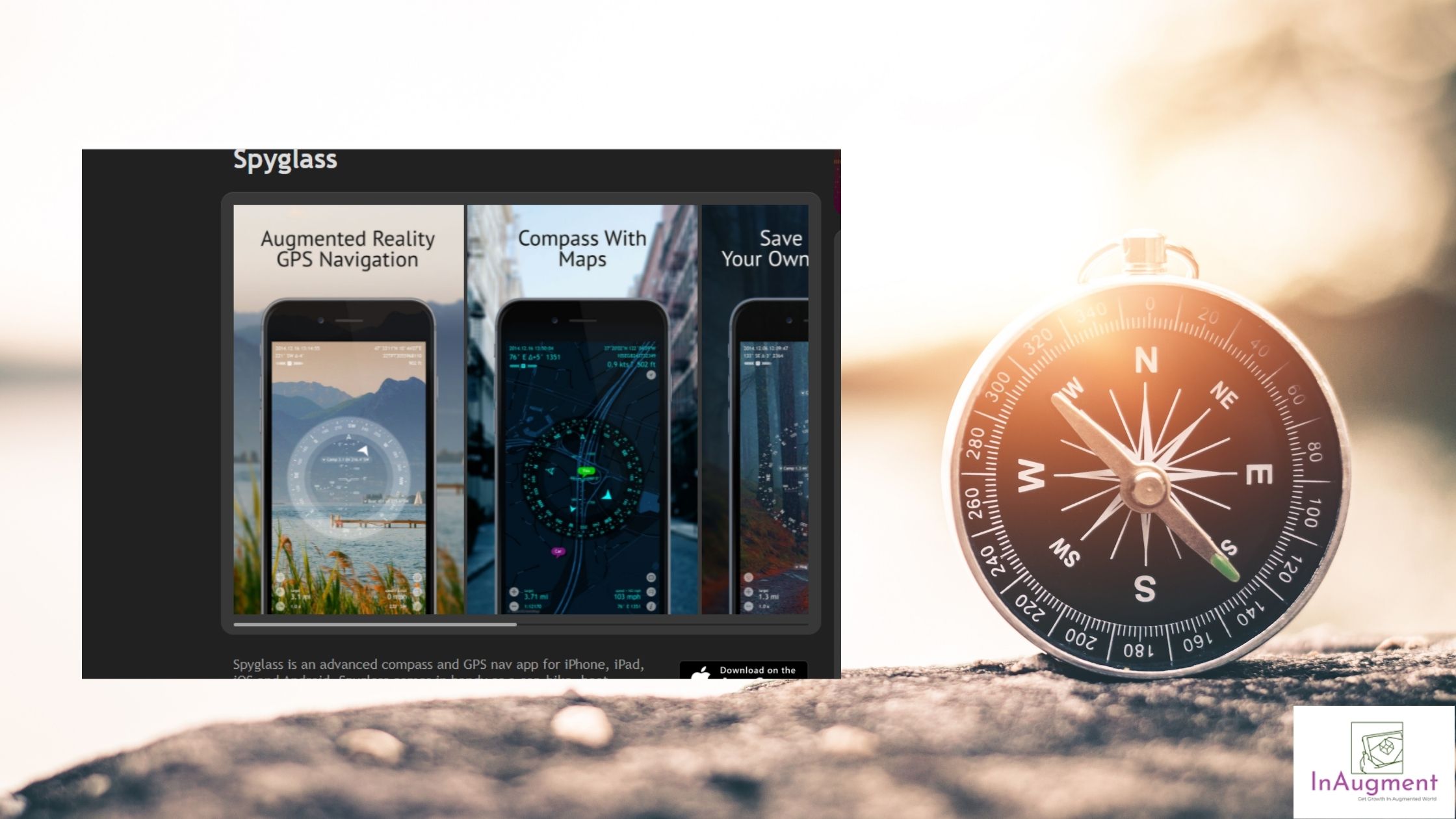 Spyglass app is your direction buddy (with or without internet). The app helps to navigate as well as know the direction. You can point your camera on any object in front of you and the app will help you to know the direction relative to the sun. The app is intact with navigation and compass benefits.
The most attractive aspect of SpyGlass is its attractive features. The features of SpyGlass set it apart from the usual mapping app. The app can be used offline as well. It comes in handy when you are at a location with low or no internet connectivity.
SpyGlass works on the freemium model and is available for Android as well as iOS.
How to use SpyGlass?
As per the review, you might have a little problem operating this app. Firstly, give the app access to your device GPS, Camera, compass and Photos. Refer to this pdf for further instruction.
· Peakvisor- one of the best AR apps: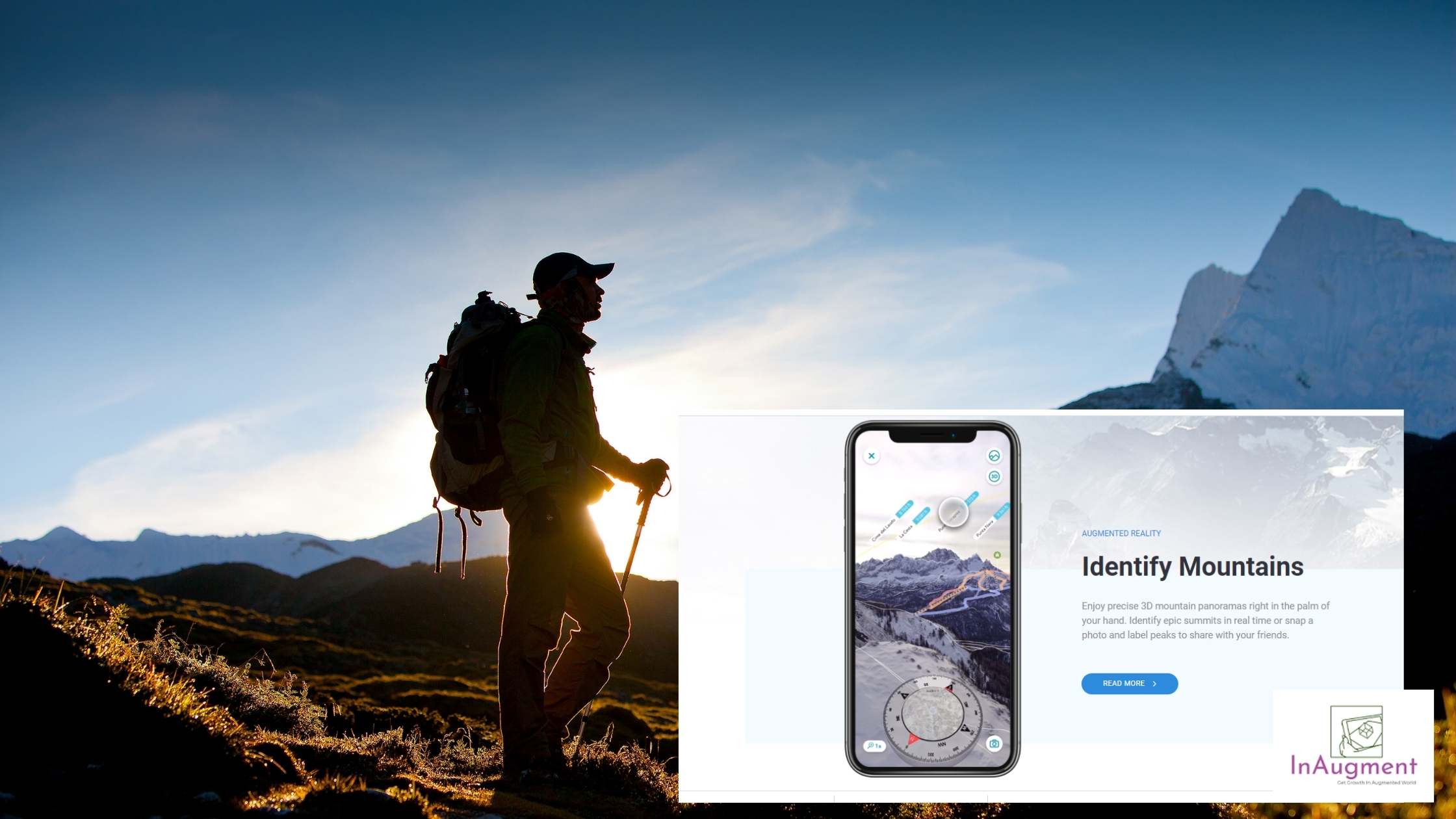 I have reserved one of the best AR apps for the last in the list. If you love hiking, the peakvisor app is developed for you. Most often, we are not aware of the view we will get after climbing a huge mountain. Sometimes, we get amazing views after our long hike, but sometimes we end up climbing the wrong mountain. Had this ever happened to you? Peakvisor ensures you are never on the wrong trail and all your effort will certainly fetch you a breathtaking peak.
Not only this, peakvisor intend to educate you about the mountain that comes on your way. The Augmented Reality technology helps to identify the summit and stuff you with the right information.
How to use Peakvisor?
It is a paid app available on Android and iOS. Launch the PeakVisor app on your phone. Point your phone's camera to the mountain peak and the app will overlay the digital information on the summit. You also get to know the height and ranges. 3D maps help you to quickly know where the route is destined to take you.
Have a fun-filled day outside, using these best AR apps. Did you enjoy reading? I enjoyed writing.
Read: create your own Instagram filters using spark AR studio.