iPhone Markerish Augmented Reality Games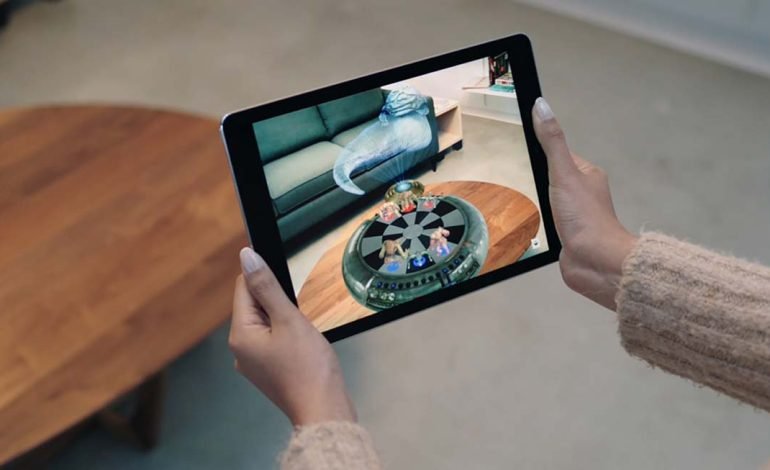 Spin-Off Games
HIT Lab NZ Ltd has set up a spin-off games company called Slapdown Games. Hit Labs are one of the driving forces behind augmented reality so setting up an augmented reality games company is a signal of their intent for the future.
Currently, they have two augmented reality games available in the iPhone AppStore. The games are both marker-based, but before you get excited and think that Apple has opened up the camera architecture and developers can now get hold of the camera feed it's not quite that.
While the games are marker-based, you'll need to take a picture of the marker first, once you have the picture then the game will be rendered on the photo. 
Of course, because the game is being rendered on the picture you have just taken moving the camera around will not change the orientation so you won't be able to move around the game in 3D.
The first game titled Drift is a racing game where you attempt to drive your car through the checkpoints in the quickest time.
Depending on how you angle the camera when you take the picture of the marker will determine how the course is drawn. 
Because no two pictures will be alike, each time you play the game it should produce a slightly different course.
The second game, Splatter Bug sees your marker infested by bugs which you need to kill as quickly as possible.
It's an interesting halfway step, with Slapdown Games originating from Hit Lab's I am looking forward to seeing what they can do when Apple opens up the API.
Iron Monkey Latest Game
IronMonkey boldly stuck to the console template, and amazingly it worked like a charm. Dead Space is great to look at, responsive in the hands, and pant-browning tense – just like its console inspiration.