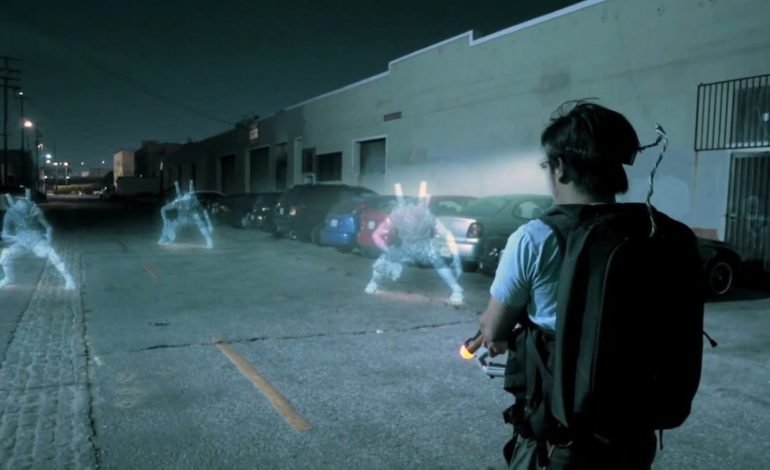 When it comes to the gaming industry, augmented reality has found a big place there. You can recall that AR technology gained a lot of popularity through Pokemon Go. Having found its way into gaming and entertainment, we have seen many augmented reality games being developed, and these games can be played with smartphones, tablets, and other regularly used devices.
Augmented reality games are very interactive games. Just like the way the technology works, most of these games are created to play out in the user's immediate environment. Some may take the form of puzzles whose clues are hidden in different places and objects in the player's environment. Hence, augmented reality games allow players to experience and explore their real-world environment in different ways.
If you've never played an AR game before, then you should really try it. All you need is an AR-enabled smartphone. If you're an Android user, your phone should be able to run Google's ARCore. If you're an iPhone user, your phone needs to be running on iOS 11 or later versions to have Apple's ARKit.
Here are the top 5 AR games you should be playing.
Pokemon GO
This is a very popular one. In fact, this was the game that helped popularize augmented reality to everyday smartphone users. The game was developed by Niantic and is available for both Android and iOS users. It was first released in some countries in 2016 and has since spread to more countries.
It is available for download for free but contains in-app purchases through which the developing company gets its earnings. What you do basically when playing the game is to locate and capture virtual monsters called Pokemon. These creatures will appear in different areas in your environment (wherever you're playing the game at the moment).
Millions of people have downloaded the game since it was launched and have been hunting after Pokemons. You too can join in the fun.
Ingress
Ingress has been around longer than Pokemon Go, though it may not have gotten the same popularity as that one. It was also developed by Niantic and released in 2013 for Android users, while iOS users joined in 2014. It is free to download, but also has in-app purchases.
The game is an adventure game and uses the player's location to set its plot. It involves going out into your real world and locating "portals" which are in your environment. From the game, you will see where these portals are. They are usually points of interest, including monuments, historic buildings, etc.
There are two teams in the game all over the world, and every player in the game belongs to either of the two teams. When you get to a portal, you are to hack it in the game and rebuild it so that the second team can't get access to it.
Harry Potter: Wizards Unite
Here goes another one from Niantic. This one is very recent; it was released in June 2019. Just like the others, it is a location-based augmented reality game, and it was inspired by the Wizarding World of Harry Potter franchise.
In Pokemon Go, players go after Pokemons, but in Wizards Unite, players fight mythical beasts. To play the game, you have to set your account up by personalizing your selfie with lenses, accessories, and other features. Then you proceed to discover and activate a "Portkey Portmanteau" which begins the game experience by taking you to Wizarding World locations.
You will also have to choose your profession; you can decide to be an Auror, a Magizoologist, or a Professor. The gameplay involves stopping by "Greenhouses" to get ingredients with which you'll create potions, and you will cast spells to defeat confounding creatures. These greenhouses and other locations, like inns, fortresses, and magical traces, are located around your real world and you find them through a map.
Zombies, Run!
This is more of a health and fitness game. Players are tasked with saving Abel Township from the zombie apocalypse. They are involved in a series of missions that have them running to pick up items with which to save the town.
So, what you have to do is take a walk or go for a run, and as you go, the story unfolds. It is a very interesting way to get people to keep moving and stay fit. You can even use the game on a treadmill, should you not want to step outside.
ARrrrrgh
Did you ever play hide-and-seek? That's like a never-miss game for kids. ARrrrrgh is an AR version of that classic game; but, of course, with many modern twists. Thanks to augmented reality, the game plays out in your home or immediate environment, which would be turned into your quest territory.
You, the player, become a pirate in the game, and you go in search of treasure boxes with the help of a parrot. The game is free to play, and you can catch the fun with friends and family.
References: