How will Augmented Reality in tourism make your travel memorable?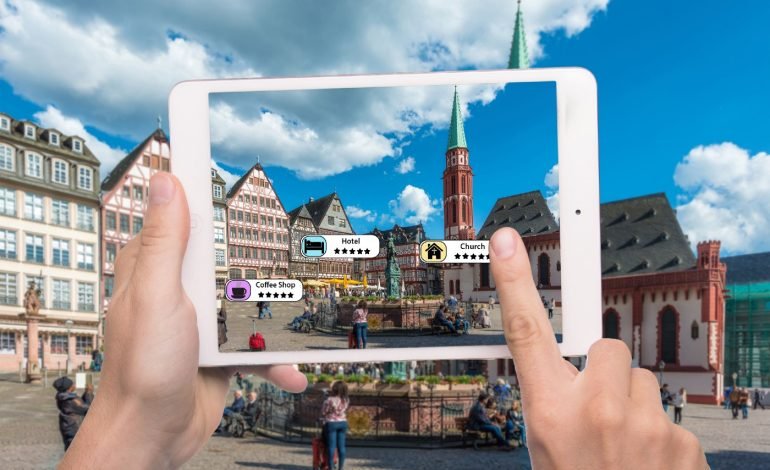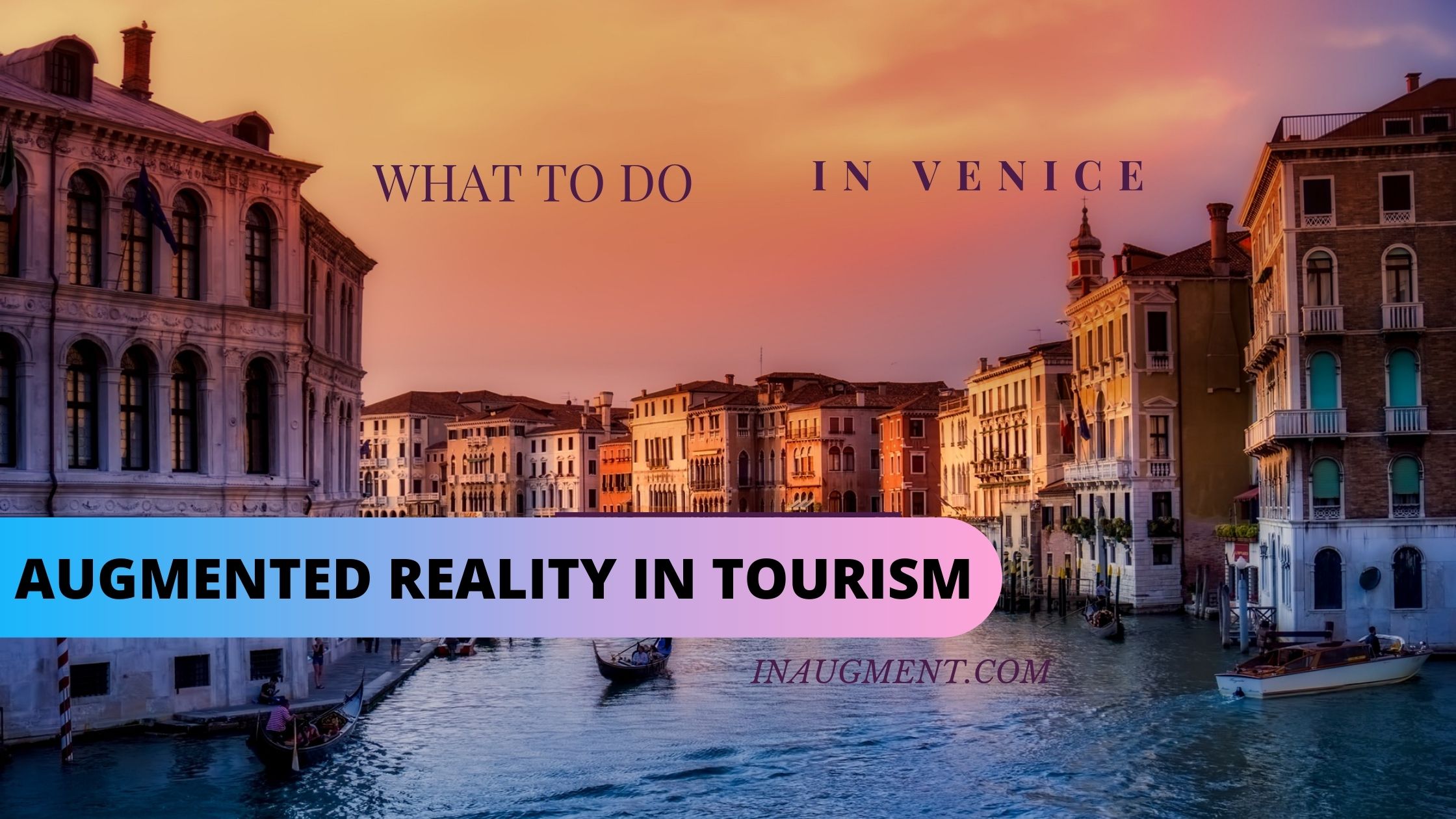 Have you ever been in the same situation as Rachel? Rachel once booked a trip to Venice. Venice is stuffed with tourist spots. Rachel went to explore all the places and make fond memories. She enjoyed at the places that were popularly known. Rachel being an information seeker enthusiast was not able to get the detail of each place and things located there. She returned to her native place. She later got to know through her friends – she missed some of the major ancient spots. Ouch! Rachel got hurt.
Would you recommend Rachel to make a list of places where she might visit in her next trip to prevent missing out? Well, I would do the same and here I have an additional tech innovation to share with you to make your journey fun-filled, informative, and fulfilled! Augmented Reality in tourism is one of the most immersive technologies that is garnering lots of attraction in this era. Before, going into the detail, first thing first – let us start with the introduction.
Augmented Reality in tourism – an introduction!
Augmented Reality is one of the most innovative technology with immense potential to reshape the workflow of industries. Augmented Reality in tourism refers to the use of Augmented Reality technology in enhancing travelers traveling experience from booking a hotel to finding the path to locating things to exploring destinations. AR in tourism has paved multiple opportunities for businesses to grow, engage with customers and increase visibility.
A glance at Augmented Reality statistics:
Augmented Reality is just in its initial stage and it has made remarkable change across the industries throughout the globe. Here are stats and data that displays the market growth of this innovative technology.
This is evident from the latest IDC report, which indicates that spending on AR/VR across the world is expected to reach $72.8 billion in 2024 by witnessing a CAGR of 54% between 2020 and 2024.
Per a report by Mordor Intelligence, the global AR market is expected to witness a CAGR of 55.8% between 2020 and 2025.
Further, Research and Market Reports show that the global market or AR/VR is anticipated to generate revenues of $1,274.4 billion by witnessing a CAGR of 42.9% between 2020 and 2030.
Seeing the ocean opportunities, the top companies are leaving no stone unturned to mark the footprint in the AR world. Let us see-
Key uses of Augmented Reality in tourism:

The travel and tourism industry has been deeply impacted after embracing Augmented Reality. Some of the top uses are:
· Information-rich tour:
Augmented Reality in tourism application helps travelers to get a piece of complete information about the location. Travelers are an enthusiastic lot who love to know about the places before the journey. Real-time knowledge helps to plan well without missing any core experience.
· Easy and familiar navigation: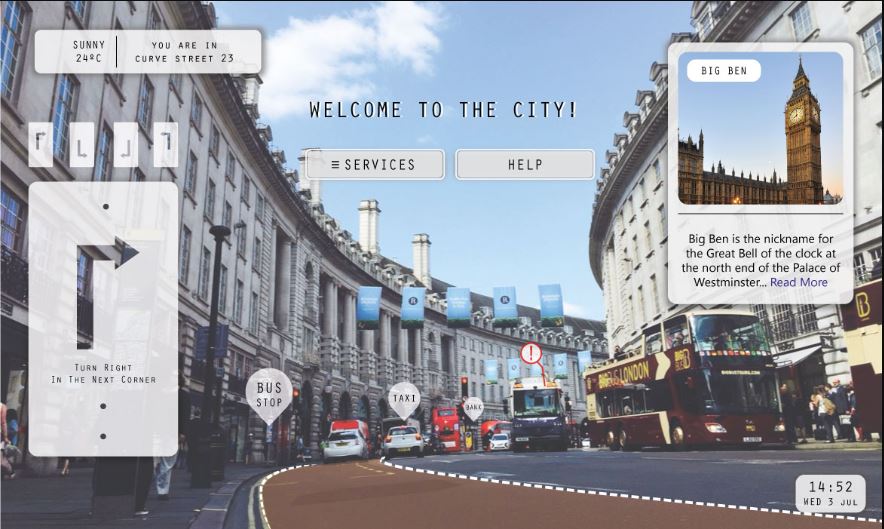 (source)
Companies are investing in apps to help travelers suggest real-time navigation. You will not get lost in a foreign place if you use AR apps.
· Know your surrounding:
There are lots of local cultures, elements, plants, and more to know about, apart from the tourist spot. Many time travel guide does not know about the history and uses of plants and less prominent sculptures around. Just point your smartphone camera and you will know the name and other details.
· Engaging and interactive experience: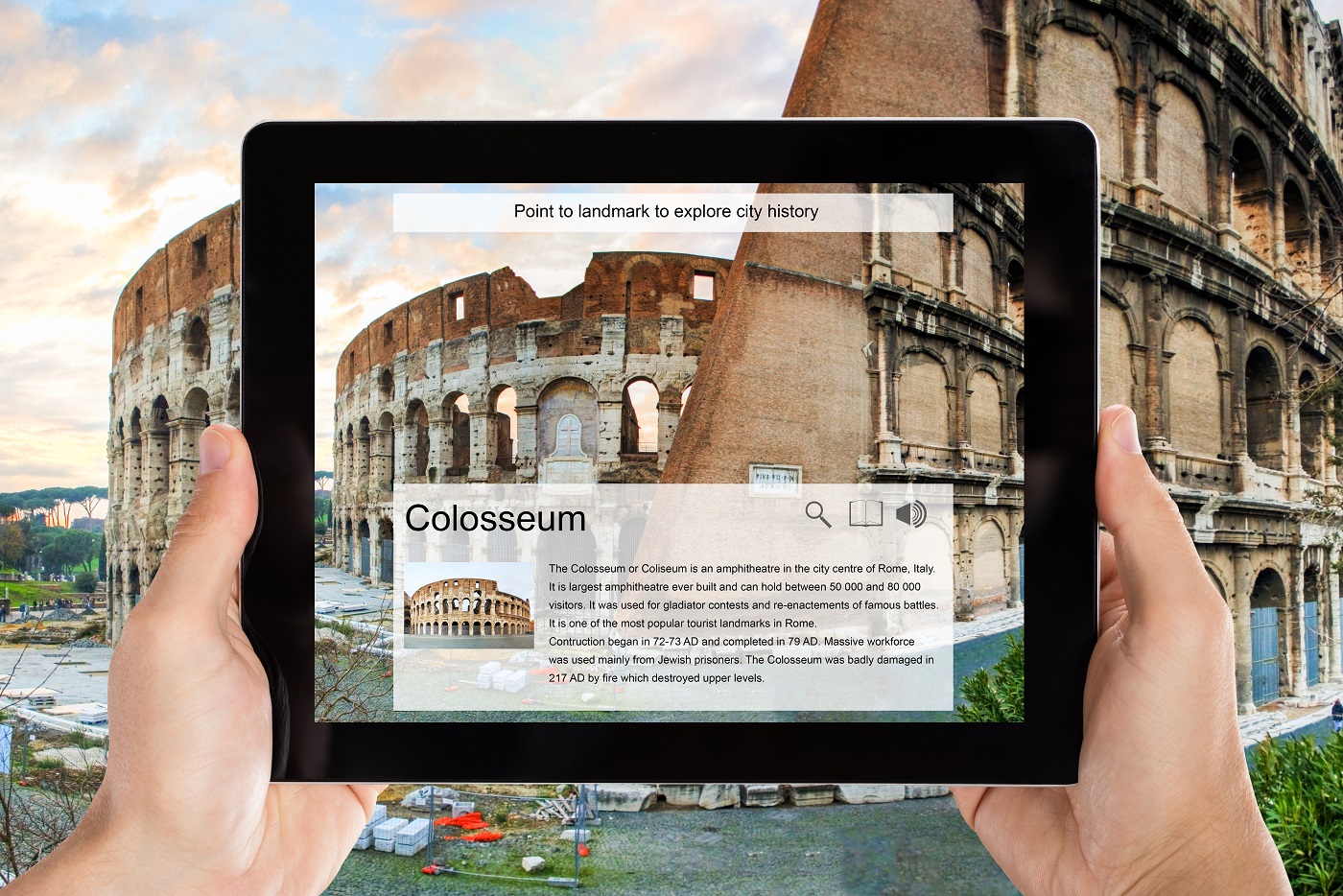 (source)
Integration of Augmented Reality in tourism makes the journey more engaging and interactive. Prior to traveling, you can book flights and hotels at your convenience without worrying about the space and ambiance. AR apps help you to get a real-time view of the hotel before booking. Many hotels have AR maps in their rooms, you just need to point your phone at the map and you can see nearby travel locations. Airbus AR app helps passengers to get a closed-view of seats in flight, the space provided, etc.
· Bridge language difference gap: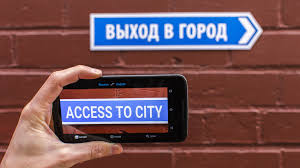 (source)
Many times while choosing the destination with a different native language, language becomes a major problem. You can use the Augmented Reality in tourism app to convert the local language into the language you understand and enjoy.
· Better advertising:
From a business perspective, Augmented Reality has paved ample ways to make the brand more visible and engaging. A travel company can use AR in the app design and engage with users. It has redefined the traditional advertisement approach. AR-based advertisement helps travelers in getting better ideas and brushes the experience.
These AR apps will accompany you on your tour:
So far we got to know the uses of Augmented Reality in tourism. Would you love to know which travel and tourism innovation or companies are leveraging the benefit of technology? Well, here are a few:
· Bus Times London:
This is an AR-based app, that helps you to spot the places you would like to visit at your dream destination. Bus Time London simplifies the entire journey by offering a Route planner and AR view. It helps you to navigate through the journey at each step. If you are someone who struggles with using maps, Augmented Reality in tourism will help you out.
· Google Lens:
Google Lens is one of the widely used AR-powered apps. If you are facing language inconvenience at a foreign destination, just open the Google lens and point the camera at hoardings. It will convert the written stuff into your known language. Google Lens not only bridges the language barrier but also helps to identify objects and things around. If you do not know the name of the plant beside you point your camera their and google will feed you detailed information along with image recognition.
· Skyline AR app:
Skyline has collaborated with ViewRanger to help users get a detailed description of the places and adventure of certain locations. You can also share your adventure. It facilitates offline navigation in the 3D view. Just point your smartphone's camera to the mountain range and you will know the name and other information.
I enjoyed writing, did you enjoyed reading? Would love to know your opinions!