Augmented reality in oil and gas industry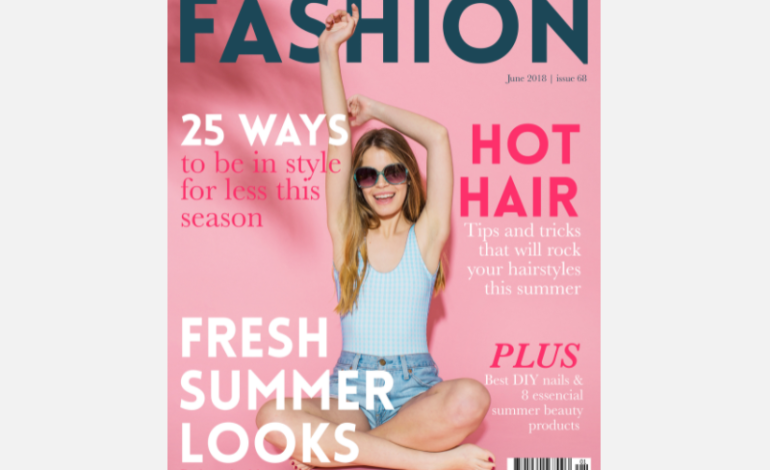 How Augmented Reality is solving core challenges in oil and gas industry?
Augmented Reality is expanding its reach and has marked its entry in major industries. The technology has immense potential to solve ongoing challenges in industries. Augmented Reality undoubtedly is doing wonders when it comes to education, healthcare, gaming, automotive, constructions, and many more. It is successfully ruling these fields and is yet to explore many fields. Now, is the turn of the oil and gas industry.
The oil and gas industry is embracing Augmented Reality to solve core challenges. We are residing in a tech-driven world, where every now and then new innovations are being introduced. Due to increasing access to the internet people have ample options available at a doorstep. In this fast progressing world, it is quite possible for a business to saturate if is not modified from time to time. If you are curious to know modification in retail industries, you can check here.  Technologies give that much-needed edge to any industry. If you are new to this technology, then here is the introduction. If you know, you can skip to the next heading.
What is Augmented Reality?
Augmented Reality is an immersive technology that helps to superimpose artificial objects in a real environment and makes the virtual object look real. The technology uses computer-generated graphics, objects, images, and sensors to this. Do you remember the game Pokemon Go? Well, since then the augmented reality has been buzzing word. Filters you see in Snapchat or the advertisement technique of Facebook uses none other than this highly engaging and interactive technology.
Insight of AR in the oil and gas industry:
image source: https://waracle.com/blog/oil-gas/augmented-reality-technology-is-already-revolutionising-the-oil-gas-sector/
The oil and gas industry has always its mouth at risk. The enormous industry most of the time has to deal with an inadequate and insufficient number of technicians, fluctuating markets, politics, regulations, a highly physically challenging environment, and many more. To reduce the risk companies are in need of a solution that helps with the price collapse and sudden mobility. Technology has come with the best possible solution.
According to the prediction of Goldman Sachs, Augmented Reality will have an 80 Billion market in the oil and gas industry by 2025. According to ABI research " it is estimated that the energy and utility sector will account for 17% of global smart glasses shipments in 2018. The Total AR market revenues for the energy and utility industry are expected to grow to the US $18 billion by 2022, with the platform and licensing, and smart glasses hardware comprising the majority."  Are you interested in knowing the new technologies used in the glass and glazing industry? Well, you can check here
How is Augmented Reality going to impact the oil and gas industry?
Many companies are now addressing issues with the help of technologies like Virtual Reality and Augmented Reality. AR in the oil and gas industry is used in multiple aspects such as training, safety, maintenance, planning.  Here, we will be seeing how augmented reality is helping companies to address issues:-
      Interactive training

: AR immensely helps technicians to have interactive training sessions. Augmented Reality helps to deploy digital components in the physical environment. AR in the oil and gas industry is used by technicians to see objects over shoulders. Augmented Reality headsets placed on technician cap helps to get a hand-free instruction. AR animations are used to enhance efficiency and to minimize errors.  Hololens helps technicians in assisting while executing risks and challenges.
Fieldbit has developed a solution using which field technicians can use AR to maintain regular tasks update as well as get notifications for pending tasks.  Workers need to be up for any risky scenarios, earlier due to a lack of real-to-life opportunities the quality of training was not up to the requirement. But now, with AR workers will get real-to-life opportunities to deal with any emergency situation.
     Easy maintenance:

Augmented Reality helps to speed up the maintenance process. In the oil and gas industry time to time inspection is mandatory, to keep the workflow streamlined. You never want any part of the machines to fall off in mid. To eliminate such unwelcome accidents, the integration of AR is a must in the oil and gas industry. AR helps to repair at the spot quicker and more effectively.
      Low operating cost:

The use of AR helps professionals get a step-by-step guideline to fix any breakage.  AR glasses are used in the oil and gas firms to provide a complete mechanism. AR headset helps workers to quickly connect to technician experts and get real-time instructions virtually. Hence, it helps experts to give exact solutions even after being at a remote location. It can cut operational costs, breakdown response delays, and save a big amount. AR efficiently manages paperwork as well.

Enhanced safety:

Oil platforms are highly risky sites. AR glasses can help to reduce risks. AR can also be used to warn workers of upcoming dangers.
What stories and reports say:
" According to Global data, worth nearly $4 billion in 2018, the global AR market is expected to reach $ 76 billion by 2030, growing at a compound annual growth rate by 24%."
Ravindra Puranik, oil and gas Analyst at Global Data, said: " The growing use of wearable devices, smartphones, and tablets in the oil and gas industry is making it conducive for the adoption of AR applications in the industry".  Era belongs to customized service, companies are working to develop customized AR solutions by collaborating with Microsoft and Google. For example, Chevron, a leading oil and gas company has collaborated its technicians with Microsoft's Hololens. Hololens is being used in healthcare as well.  To, know hololens you can check here.
Wrapping up:
The industry is yet to make the best use of Augmented Reality. It is high time to embrace the technology, explore its uses, and apply it vigorously. In this tech-driven era, digital transformation is much needed. As mentioned above Augmented Reality has the potential to reshape the industry with its robust solutions. It has entered to alleviate the industry.  The Booming Augmented Reality industry is all set to disrupt to oil and gas industry. Though right now, we are witnessing the introductory phase expert says AR in Oil and gas industry has bright prospects.