Augmented Reality for kids-usage and applications!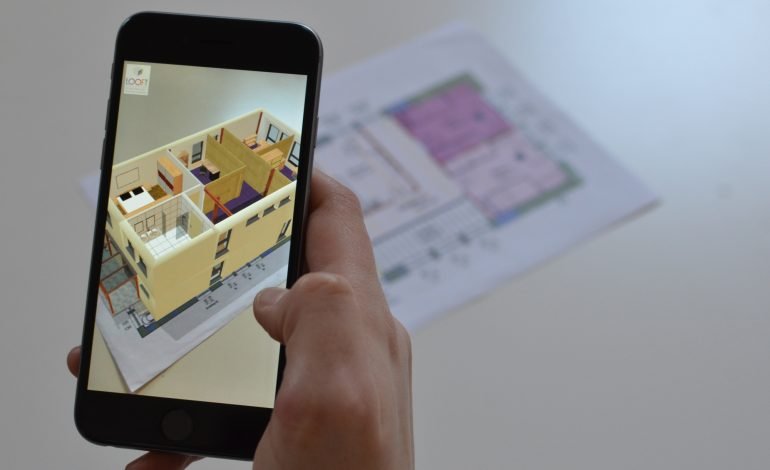 How Augmented Reality for kids help kids to grow in all dimensions?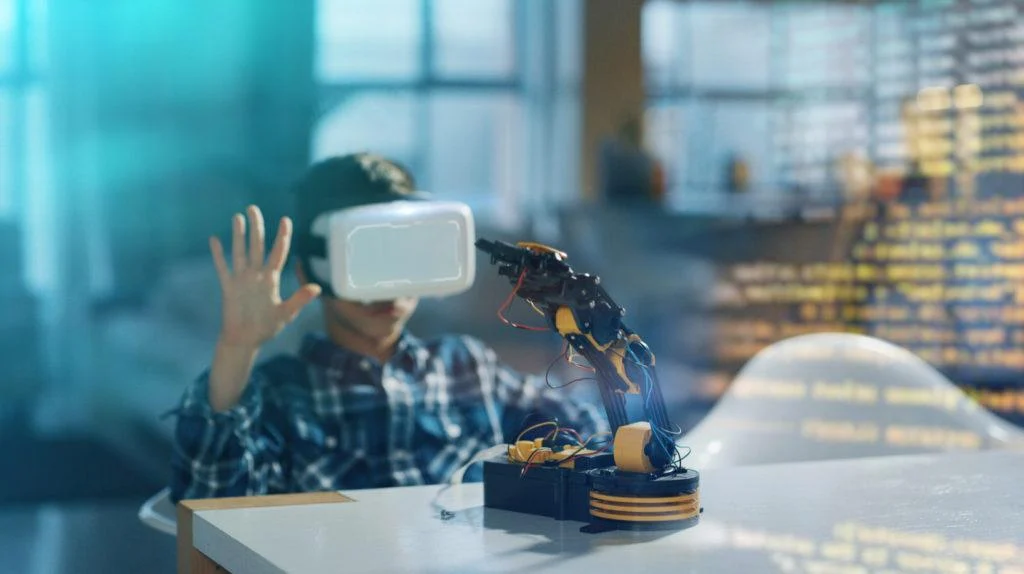 Augmented Reality appears to be one of the most promising technology. We are well acquainted with the impact of AR in gaming. It all started with Pokémon Go four years back and since then has been disrupting the market such as marketing, defense etc. But there is a difference between playing games and experiencing games. Technology has developed to allow us to experience AR games in form of toys. Augmented Reality helps kids to develop patience and never give up attitude. Children can think fast and develop analytical thinking as well as decision-making abilities. Augmented Reality tools and technologies help kids to interact with physical objects around them. Kids can use AR game apps, educational toys, AR kids learning apps, to have a rich experience.
Augmented Reality offers multiple ways to delight your kids:
By eLearning Apps:
With the increasing use of the internet, the app industry has reached a new height. We have lots of applications dedicated to immersive, interactive learning for kids. Have a look at a few:
Best Augmented Reality apps for kids:
        EKID: This app is designed for kids up to 8 years of age. Children can experience the world around via augmented flash cards. EKID helps to explore different creatures like mammals, insects, animals as well as transport modes. The application ensures safety as it is compliant with the COPPA rule.
        Narrator AR: Narrator AR is a great app for preschool kids. It inspires kids to write in a fun and interesting way. With the use of AR letters and words fly off from the page and take shape of a unicorn or rainbow.
        Arility Safety Education: Kids can learn road safety rules using this Augmented Reality app. It gives complete angle visuals and great sound effects of potentially dangerous travel situations. Students get to identify and learn safer options.
        Moon Phases AR: This Augmented Reality based app designed for kid is used to know solar bodies like Sun, Earth, and moon. Kids who are curious to know about stars, distances, and different phases of the moon are going to love this app.
        Anatomy 4D: This is a free AR app that can be used by iOS users. It lets lids interact with the human body. To use this app, kids need to have a print out of 4-D enabled images. Now, with the help of the application, all the images can be brought to life.
By toys:
We all have been fans of toys when we were little. In this era, we can see lots of advancement in toys as well. AR toys focus on interactive learning. Let us have a quick look at Augmented Reality toys:
Best Augmented Reality toys for kids:
        Shifu Plug: This is an innovative AR toy where children can have fun without touching the screen. It teaches some great concepts of Maths, English, Critical Thinking, and logical reasoning in the most interactive way.
        AR Gun Game: It is a fun play game that helps kids to understand technology. The AR gun needs to be purchased separately. The AR Gun Game app already installed in the gun is connected with the digital device. It can be used in Android as well as iOS. Now, kids can shoot AR targets.
        Real strike: In this game, there is a polluted place with nuclear waste. The place is polluted by dangerous pests. The player needs to kill the pest within the time limit. It includes guns and submachine guns.
By games:
Are you looking for interesting and exciting ways to entertain kids? Well, Augmented Reality creates perfect magic in your phone or tablet by mixing the virtual world and the physical world. Tech magic is an apt way to mesmerize children.  Some of the games in which you just have to point the in-device camera of the app at a physical object to have a great experience are mentioned below:
Augmented Reality games for kids:
        Angry Birds AR- Isle of pigs: Well, we all know about the classic Angry bird game, here is its advanced version. The app lets your kid have an epic adventure with the help of AR. In an earlier version, we had to launch birds on-screen at an evil army of pigs to get those eggs back. But with Augmented Reality, your kid will feel like the screen is the room or the park wherever the kid is right now. This makes the game much more exciting and adventurous. The surprising elements in games added due to AR is all set to take the kid on wao ride.
        Color Quest AR: This is not only an interesting game but also help your kid to know ample health facts. The kid has to color different characters. Once the coloring is done, then comes the role of Augmented Reality. The kid can see the characters come into life. They can have some great moves and fun with the virtual character that gives a real-like feel. Continue coloring and unlocking new characters to get trophies.
        AR sports Basketball: Basketball is definitely an outdoor game, but what if you cannot take your kid outside at a certain time? Well, Augmented Reality has a solution for you. AR Sports Basketball helps to keep your kid active even within the room. You just have to point the camera towards a flat surface and that's it. A virtual basket will pop up and you can throw shots from your phone or tablet.
        Magical Park: Are you going to a park? Well, if your kid is bored you can install Magical Park AR games. This application helps to convert a normal go-to park into a fantastic fantasy playground. Kids can place a 3D model in the park as well as it amazes kids by bringing aliens and monsters into life.
        AR Dragon:   AR dragon allows us to place computer-generated 3D mythical creatures into real life. Kids just have to point the camera and the dragon will pop up. The kid will enjoy interacting with the pet in lots of ways. You can play with it, buy outfits and do much more stuff.