Augmented Reality business card from Inaugment online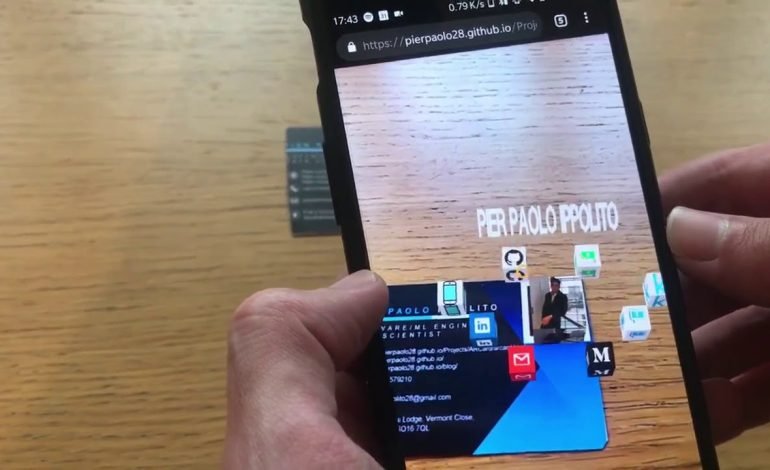 A few months ago we heard about augmented business cards in forums and blogs that some programmers made for testing purposes. Inaugment will integrate augmented reality (AR) advertising for the print sector more closely into the everyday life of business customers, says Daniel Klitzsch, founding member of Inaugment. Augmented reality business card.
The company that developed the first German augmented reality music video by the band Saint Aside now goes one step further and approaches medium-sized and large companies with the specially developed ARcard. The customer can choose between the Basic and Extended versions.
Augmented Reality Business Card Basic In
The basic variant of the Augmented Reality Business Card, companies, organizations, or agencies can combine your existing image video/advertising video with the business cards print medium. The interactive application is integrated into the company website and can also achieve measurable results for the customer through monitoring. You can explore it from video.
Augmented Reality Business Card Extended
The Extended Augmented Reality Business Cards contains 3D and video elements and offers numerous possibilities for individualization. This includes, for example, advertising space, music and sounds, functions such as clickable elements, animations and effects as well as the creation of a smartphone application for iOS (iPhone, iPad) and Android.
With or without a marker
At Inaugment, the customer decides whether to use a classic AR marker or his own logo as a marker that is required for playback. If the maker is mistaken for the webcam, the application recognizes this and triggers augmented reality.
Augmented reality print media such as the AR business card creates new points of contact with target groups, turns a viewer into a user, and connects all cross-media channels with a suitable marketing strategy. You can check out augmented wedding cards too.
All further information can be found on the Inaugment website