Microsoft to provide 120K Augmented Reality headsets worth $22 bn to the U.S army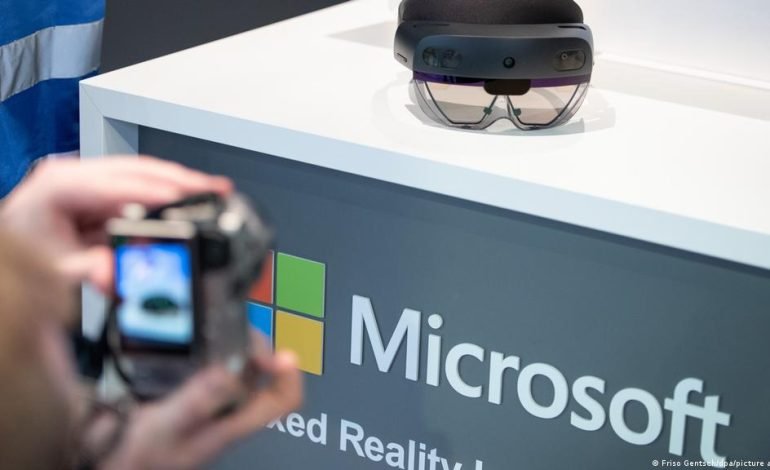 It has not been long ago when we heard about the first holographically navigated spine surgery using Augmented Reality headsets at Balgrist University Hospital. Microsoft is engaged in making the Augmented Reality technology more commercial. It has launched its HoloLens a few years back in 2016 that serves business personas in better workflow management. Employees said Microsoft HoloLens was inconvenient to use and now we have Microsoft HoloLens 2- the convenient and high performing version. With Microsoft HoloLens 2 the company aims to offer a portable and highly immersive experience.
If you are interested in knowing the characteristics and features of Microsoft HoloLens 2 you can give it a read here.
Also, are you keen to know about the first holographically navigated surgery? Give a read here.
'Microsoft to provide more than 120,000 Augment Reality headsets worth $22 bn to the U.S army'. Before, we dive deep into this let us know the role of augmented reality in the army.
Augmented Reality has yet again proved its diversified use cases. We have seen extensive usage of Augmented Reality technology in retail and automotive. Augmented Reality headsets are being used in healthcare and official works for a good enough time now. Usage of AR in the military is limited due to high cost but due to amazing potential to improve the military service the technology is soaring. The U.S Army is all set to get equipped with AR headsets. Microsoft has again won the deal and will be offering Augmented Reality headsets worth $22 billion to the U.S army. Microsoft had sealed the contract in 2018 as well worth $480 million.
As per Microsoft, this is an attempt to empower the U.S army and uplift the military service. If you are new to the term Augmented Reality headsets here is a quick description:
Augmented Reality headsets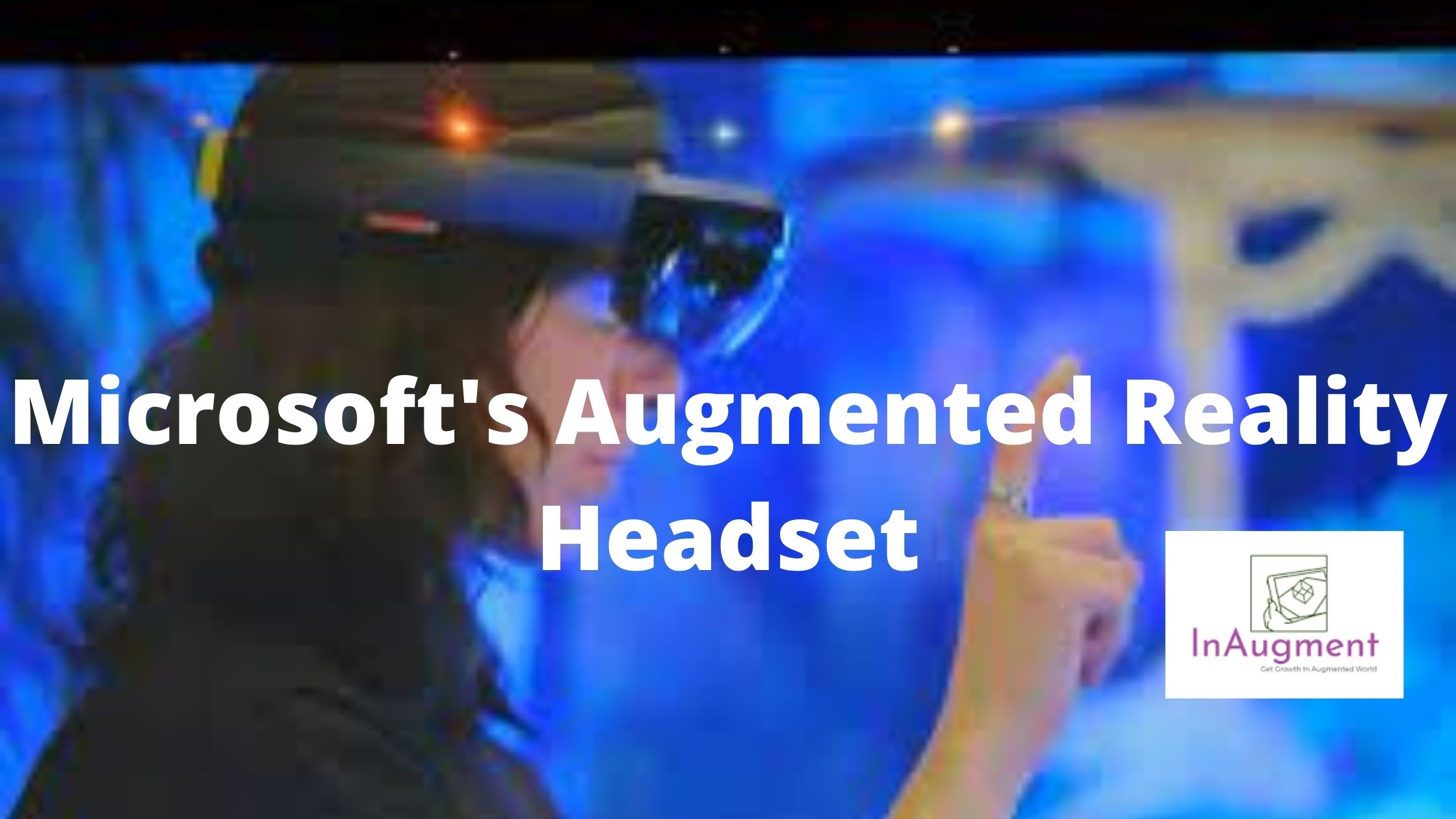 Augmented Reality headset is a wearable device designed to overlay the computer-generated graphics on the real view. Augmented Reality headsets are so far designed for business usage exclusively. The device is different from Augment Reality smartglasses in terms of appearance and core usage.
How will the Augmented Reality headset help the U.S army?
A Microsft spokesperson in 2018 said, " Augmented Reality technology will provide troops with more and better information to make decisions. This new work extends our longstanding, trusted relationship with the department of defence to this new area".
In 2021 after the second win the Microsft's blog post by Alex Kipman says, " The program delivers enhanced situational awareness, enabling information sharing and decision-making in a variety of scenarios".
The blog further says, " The United States Army will work with Microsoft on the production phase of the Integrated Visual Augmentation System (IVA) program as it moves from rapid prototyping to production and rapid fielding".
Benefits of using Augmented Reality headsets:
·
Soldiers' safety:
Soldiers can know their position without distracting their focus. For example, if a soldier is aiming frontward and an attacker is hidden in the rearview the soldiers will be able to know it through Augmented Reality headsets. The exacted position and distance will be displayed in front of their eye. Before the usage of AR Headsets, soldiers had to manually set the GPS to get the exact location but now they don't need to worry about that as it will be done automatically. Soldiers can get the idea of the other side of the wall without exposing themselves.
In the case of fighter planes, the soldier will get an update about the maintenance of the plan which in turn will give time for the backup. While flying plane soldiers need not look again and again at the description below but all necessary information will be overlayed in front of their eyes.
·
Situational awareness
:
This keeps soldiers updated and is a saviour in the time of complex situations. Augmented Reality headset makes decision-making easier. Tactical Augmented Reality is designed to aware military forces of their position and the opponent's position. Not, only this but soldiers can even see in the dark and carry on their operation.
The transformation of military training using Augmented Reality headsets: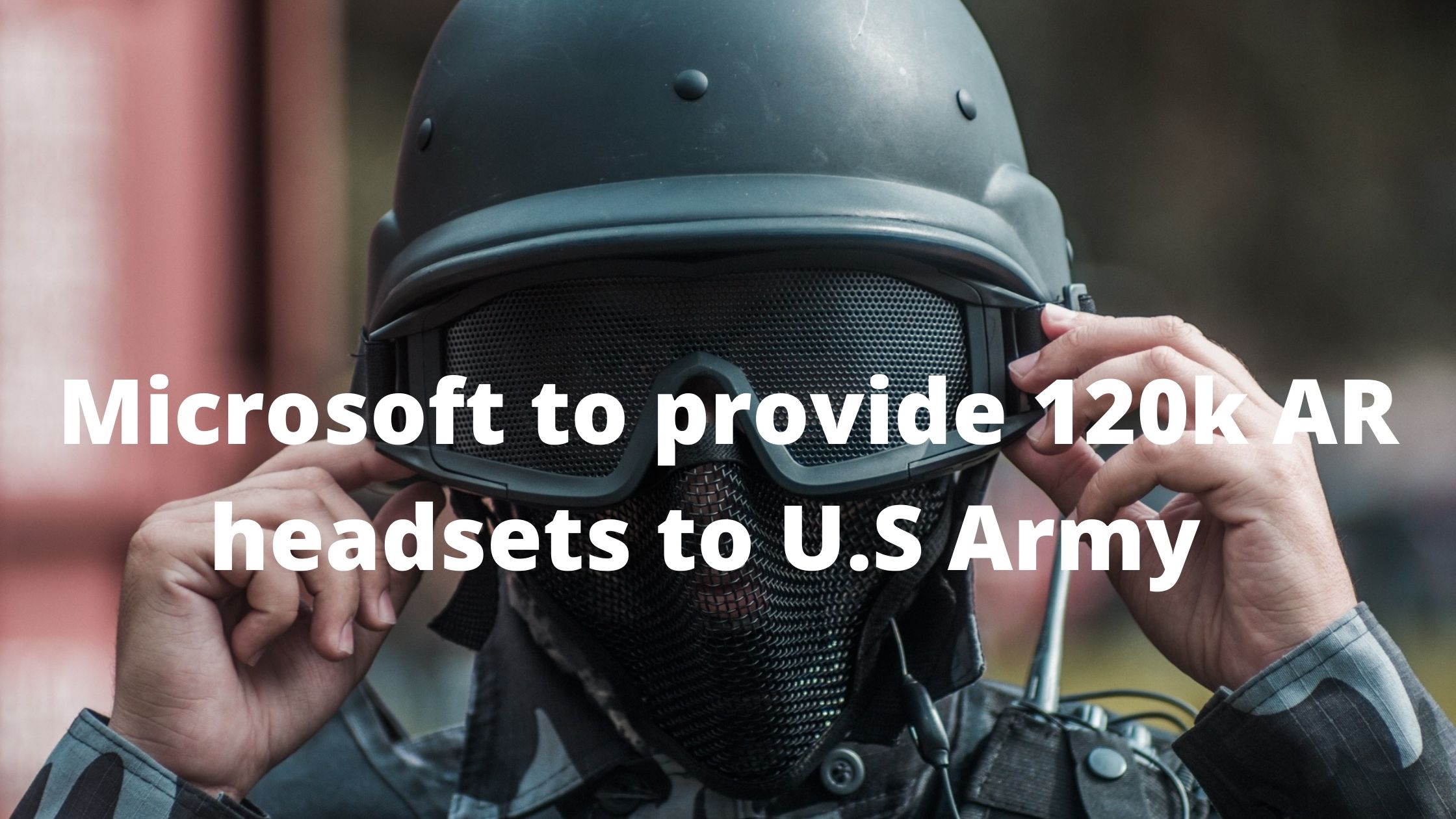 We are residing in an on-demand world, where whatever we demand reaches us in a very short span. Be it groceries or your favourite food item, the power of technology is immense. But now, the usage of Augmented Reality technology is diversified and can be used for military purpose as well.
It would be a lot easier for the army to combat and win if they get trained in the same mission-like situation. Every attack has a different plot and using augmented Reality technology the military can be trained in a similar situation. The virtual mission-like environment will be created as per the demand of military forces. This not only increases the probability to win but also keeps the fighters safe. The mission-oriented rehearsals are prioritized.
Soldiers can have a beforehand 3D view of the battlefield which is helpful in strategizing and planning. AR remote assistance can helps soldiers to fix the failure of weapons on the battlefield. Else, this inconvenience can turn the table.
Wrapping up:
People are influenced, connected and engaged in photos and video formats of brand descriptions. Undoubtedly this is an amazing experience but we are moving a step further due to the power of Augmented Reality technology. Gradually users will get immersed in the storyline and experience it like real. With consumer showing interest in the technology, brands are figuring out different ways to capture their attention. Technology is an ever-changing field and currently, Augmented Reality is shaking up the landscape. With Microsoft seizing a huge deal this is the time to shake the military landscape.
I hope you enjoyed reading as much as I did while writing. How do you take this transformation and implementation of the Augmented Reality headset in the U.S army?
Military persons are always at higher risks! This means any technology that can ensure to carve a safer ground for soldiers matters a lot. Read more about it here.