Augmented Reality Player And The Future Of Sport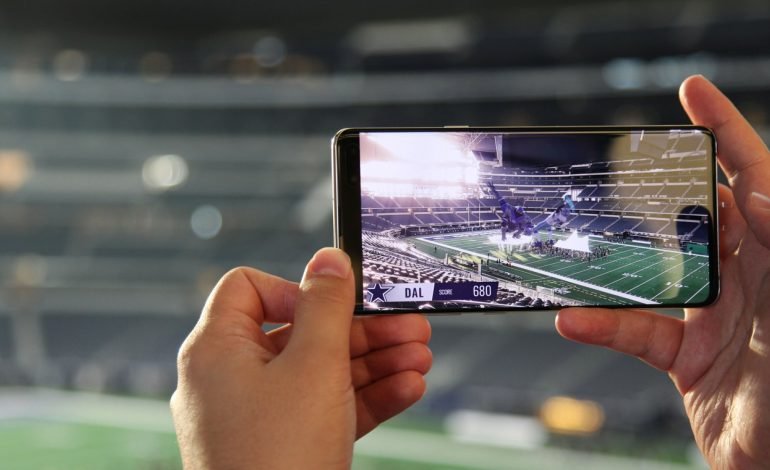 Augmented Reality Player: Some several months back I blogged about an augmented reality solution called Seer that was implemented at Wimbledon. The solution was ingenious, use your Android device to find out how long the bathroom or food lines are as well as get relevant information on the games in play. Scores, statistics that type of thing all from the comfort of your seat. Not only do you know what is happening with the game but you now the perfect time to go to the bathroom and grab a hotdog on the way back. 
Inaugment is a start-up company that is looking at changing the way we view sports by combining a similar augmented reality solution for all sporting events.
The future of sport
Golf is an obvious candidate that would benefit from such a solution. If you are sitting at the 7th green is hard to know what is happening at other locations on the course, with an Inaugment augmented reality solution you would be able to point your device in the general direction of the hole you are interested in and get up to date scores and player information on the game taking place. In the video below Inaugment talk about solutions for baseball games, when a player steps up to the plate you are able to click on him and get his relevant stats. If you are fanatical about a sport you want to know everything about a player.
When I saw the Seer video I thought it would be fantastic if the technology could be applied to a football match. Being able to click on a player, get his stats, how far he as run, how many passes he has completed, etc all live during a game would be pretty amazing. Especially when you haven't seen that played before. I have a friend who occasionally works for various TV stations on football events overlaying the graphics that show scores and other game stats. A lot of information is tracked in real-time by various companies and is available at the touch of a button. The data is there, the question is how do you make that information available and useful to be consumed by the public.
Could this be the future of sports?
Static games like golf or tennis are somewhat easy to manage as the player's exact location is not that important, but in an augmented reality world with fast paced games like football, the problem is how do you track 22 players around a pitch in real-time and determine who is who? If you want to combine a Sims style icon over every player on the field then you need some pretty good tracking. Interestingly the Inaugment guys say they are working with a company that has the tracking technology to do this so perhaps at next years world cup we'll see some really cool augmented reality solutions.