Augmented Reality Glasses: List of top AR glasses in 2021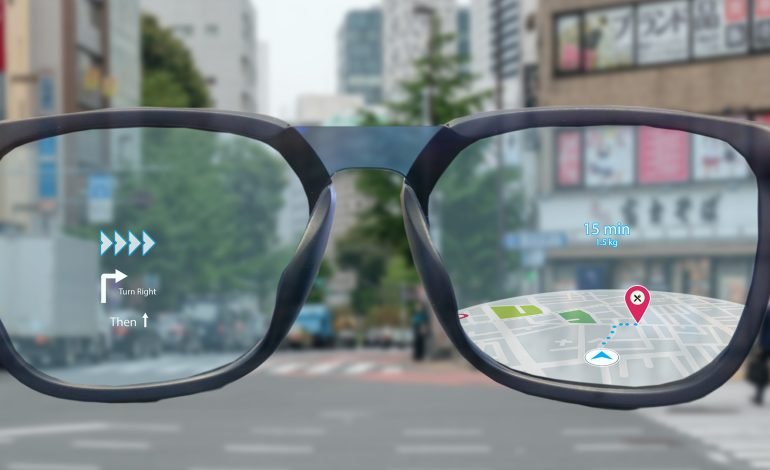 Augmented Reality glasses: List of top AR glasses in 2021
I and my friend was working on a project. To, make the project more lively we thought to use Augmented Reality glasses, and meanwhile got to know some gem news. We were just musing on how in coming years we will be wearing AR glasses and experience the information in our phone in front of our eyes. Great isn't it?  AR glasses and smartglasses enhance the immersive experience of Augmented Reality. It is soon going to be the next big wearable in our daily lives. The concept is to put the things that you experience on phone, in front of your eyes. With the introduction of google smart glasses, the concept widely spread. Major companies are trying hands on it.
Augmented Reality is quick to make big news and carve new niches in the industry. Smartglasses are said to be the most innovative wearable development.  If you are the one who is in love with this technology you must be looking for AR glasses. Well, I was! So, to help you out here are the top 10 highly recommended AR glasses in 2021. But before that for an amateur let us get an insight into AR glasses and smart glasses:
What are Augmented Reality glasses- An insight!
Augmented Reality glass is one of the most innovative technology in this tech-driven era. AR glasses refer to a wearable device that enhances the experience of the real world. It is worn like real glasses and helps to see the blend of the virtual world and the real world. Tech players are working to develop glasses for the masses. Though the attempt to find a market for AR glasses was made seven years ago as well, the market was not developed enough then. Today people are highly influenced by smart glass technology and businesses are working hard to make the most of it.
AR smartglasses attracted attention with the introduction of Google glasses. In, 2013 Google smart glasses were launched and shipped to a few selected customers. But due to privacy breaches and security reasons, Google withdrew the device from the market in 2015. AR smart glasses have a lot of users in the training sector. But, the situation has turned upside down now why. If you are wondering how then let me explain to you that today's market is competing for the neck to neck on launching this device. For example, the tech giants Google and Apple are expected to launch own their Augmented Reality glasses soon.
A glimpse of top Augmented Reality Glasses:
·         Facebook  Glass:
Facebook has announced to release its own Augmented Reality glass in 2021.  The new AR glasses will be released under the brand name Ray-Ban. Facebook CEO Marks Zuckerberg on September 2020 reveals" We do not have a product yet to share with you today but I am excited to share that we have formed a multi-layer partnership starting with building and releasing our first pair of smart glasses next year". The company joined hand with the fashion luxury eyewear making company Luxottica. The company will be first releasing a device with basic features, later on, will release a device equipped with advanced features. So, let us hope to see soon the device developing under project Aria.
·         Apple  Augmented Reality glasses:
Apple is all set to bring the content present on your phone in front of your eyes. We are not sure when the product will be launched in the market but news assures that work is in progress. The look of ar glasses apple will be resembling regular glasses. As per rumors, the company is using OLED microdisplays supplied by Sony for developing Apple glasses. The resolution of glass is expected to be 1280*960. The glasses will have a slim and polished look just as Apple phones.
·         Vuzix Blade smart glasses: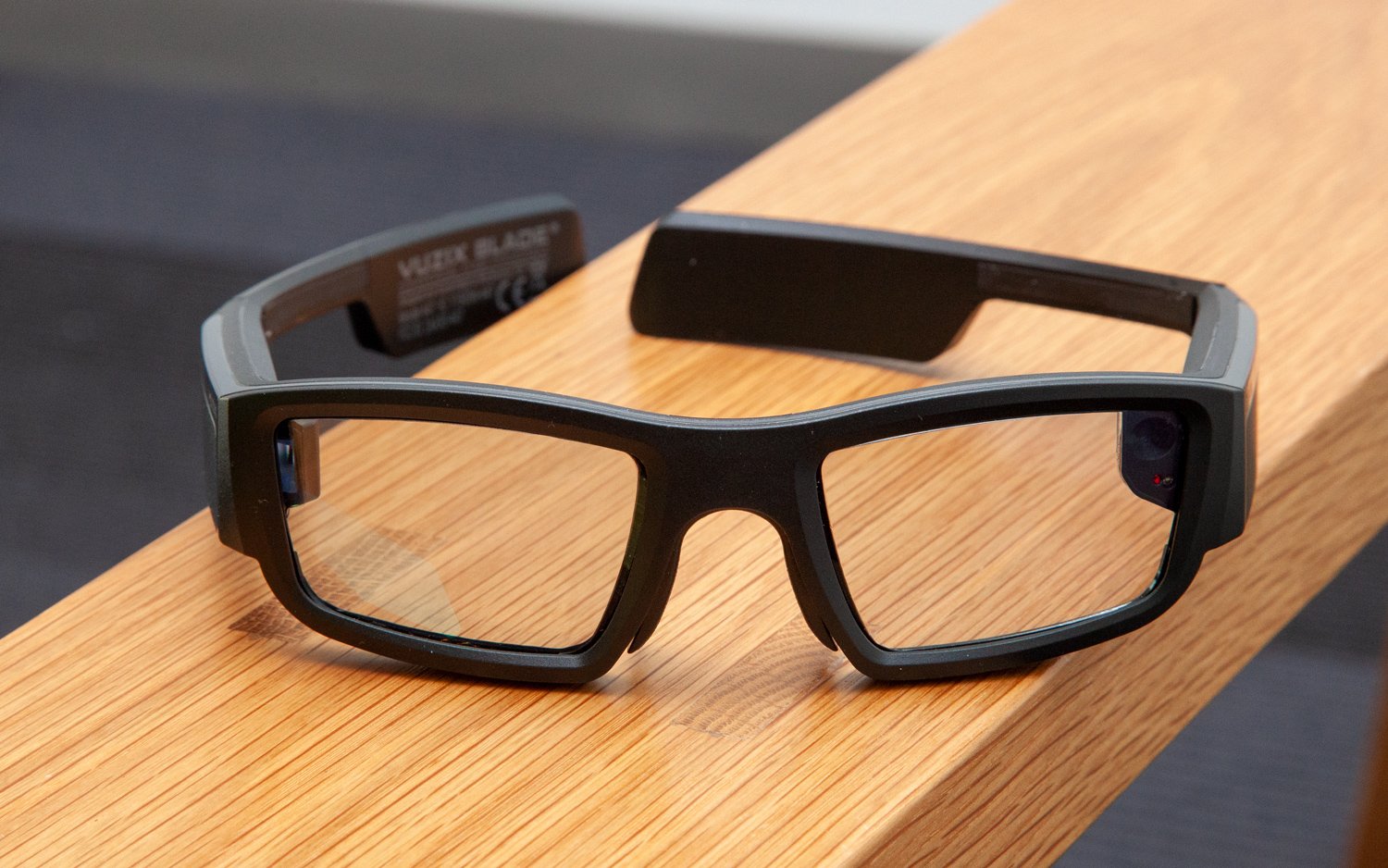 This Augmented Reality smart glass is playing cool in the market. Vuzix is the first to integrate AR glass with Amazon's Alexa. It displays the content in the right-eye frame. It was launched after the failure of the initial release of google glass in the market. The design does give a goofy appearance and looks like a pair of sunglasses.
·         Microsoft Hololens 2:
Microsoft Hololens 2 developed by Microsoft is a smart glass with an 8 MP camera. The wearable device fits more perfectly, offers a better field view, and is better at detecting physical objects than Microsoft Hololens 1.  The device is designed for only factory uses though, let us hope to see the device as a consumer product as well.
·         Google smart glasses:
Google smart glasses are developed for android users that display the mobile information in users' field of vision. It offers relevant information to users based on their location and input. In 2017, google relaunched its device majorly for workplaces like factories and warehouses. In, 2019 the new version of google glass, the Glass Enterprise Edition 2 was introduced in the market. The eyewear feeds the result based on voice commands and movements. It has in-built wifi, Bluetooth and camera, USB-C port. We will be soon seeing the third edition.
The Takeaway
AR is an ever-growing and evolving technology. A lot is yet to roll out in terms of usage and devices. AR glasses have the potential to strongly influence business in the upcoming years. The technology and the device are going to revolutionizing the marketing industry. AR technology has been marking major changes in the industry in the past few years. The device is expected to be in the mainstream by next year. I will put more light on this in my upcoming blogs, stay tuned! Hope you found the article interesting and informative. AR has immense potential to reshape the industry here we have discussed just a handful of it. Smart glass technology will soon be available to the masses.