Augmented reality has been around for years. However, it wasn't as common until IOS, and android smartphones came equipped with a camera, GPS, and AR capability. Augmented reality is the technology that engaging more people towards the brands and industries. Now these days, augmented reality is quite easy to access for people. In some cases, augmented reality is combined with the real-world environment and virtual reality. A user can engage with the AR view through mobile devices or smart screens and headsets that people wear. Headset or handheld ar equipment has made it easy for many people to use this technology.
Technological determinism is a hypothesis as indicated by which the advancement in the technology of the general public or state decides the development and development of its social qualities and social structures. Similarly, the utilization of Augmented Reality in various ventures or even in private ventures gives the development graph of the general public.
Augmented reality is a combination of a real-world environment with computer-generated images. These images or AR displays are, most of the time, interactive while, in some cases, aren't touchable.
Handheld AR Equipment
Handheld AR equipment is convenient to use. The advantage of this equipment is that these aren't as expensive as AR hardware. The significant advantage of handheld AR equipment is that it has a vast collection of available apps.
While on the other hand, there are some disadvantages too. The quality of the AR view isn't as high as of AR hardware. Handheld AR equipment doesn't also provide a full AR experience.
There is a massive list of AR software development kits for Apple's ARKit and Android Smartphones. It gives the developer the tool they need to add AR elements to their apps. There will be soon an AR app to view virtual furniture looks in your room before actually buying them.
With the use f this technology, there is a massive increase in AR apps for android and IOS devices. Furthermore, these AR apps aren't limited to games anymore. Retailers and brands are showing tremendous interest in using this technology. The use of this technology in the brand's showcase and outlets will help engage more people.
AR headsets
There are some pros and cons too of this technology. As you know, quality-wise AR headsets can be on top of the list. The user will experience high quality and well-integrated audio. This device also gives a truly immersive experience to its users. However, on the other hand, AR headsets are expensive to buy. Not every user have a budget to buy this technology. This technology also needs specialized software to run.
You might have heard about Microsoft's HoloLens or Facebook's Oculus VR. But these were very costly, and the lucky ones were able to purchase them.
AR applications
In the past, Smartphone, PC, or tablet applications for augmented reality were all about games. But now the usage of AR technology is more expanded. Medical personnel uses AR technology to prepare for complex surgeries.
Military AR Uses
AR provides battlefield advantage for military personnel. At a glance, the staff can get all the necessary information. There are no changes of distraction in the usage of AR for military purposes.
Medical AR uses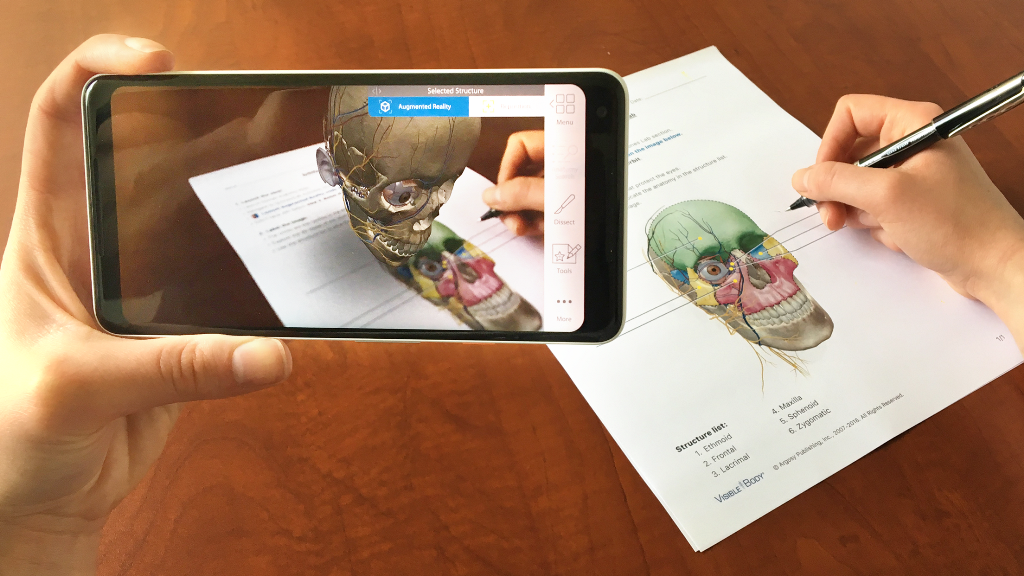 AR puts all the medical information or patients data in front of the doctor/surgeon. The usage of AR in medical also reduces the risk of mistakes and wrongful surgeries. It also helps doctors to perform operations more accurately than in the past. Augmented Reality in Healthcare is getting famous due to its facilities. It will help doctors to diagnose the patient more correctly and precisely.
Does Your Business Need The Pinch Of Augmented Reality?
Get Growth In Augmented Reality World

Our vision is to make augmented reality reachable and achievable to small businesses globally.